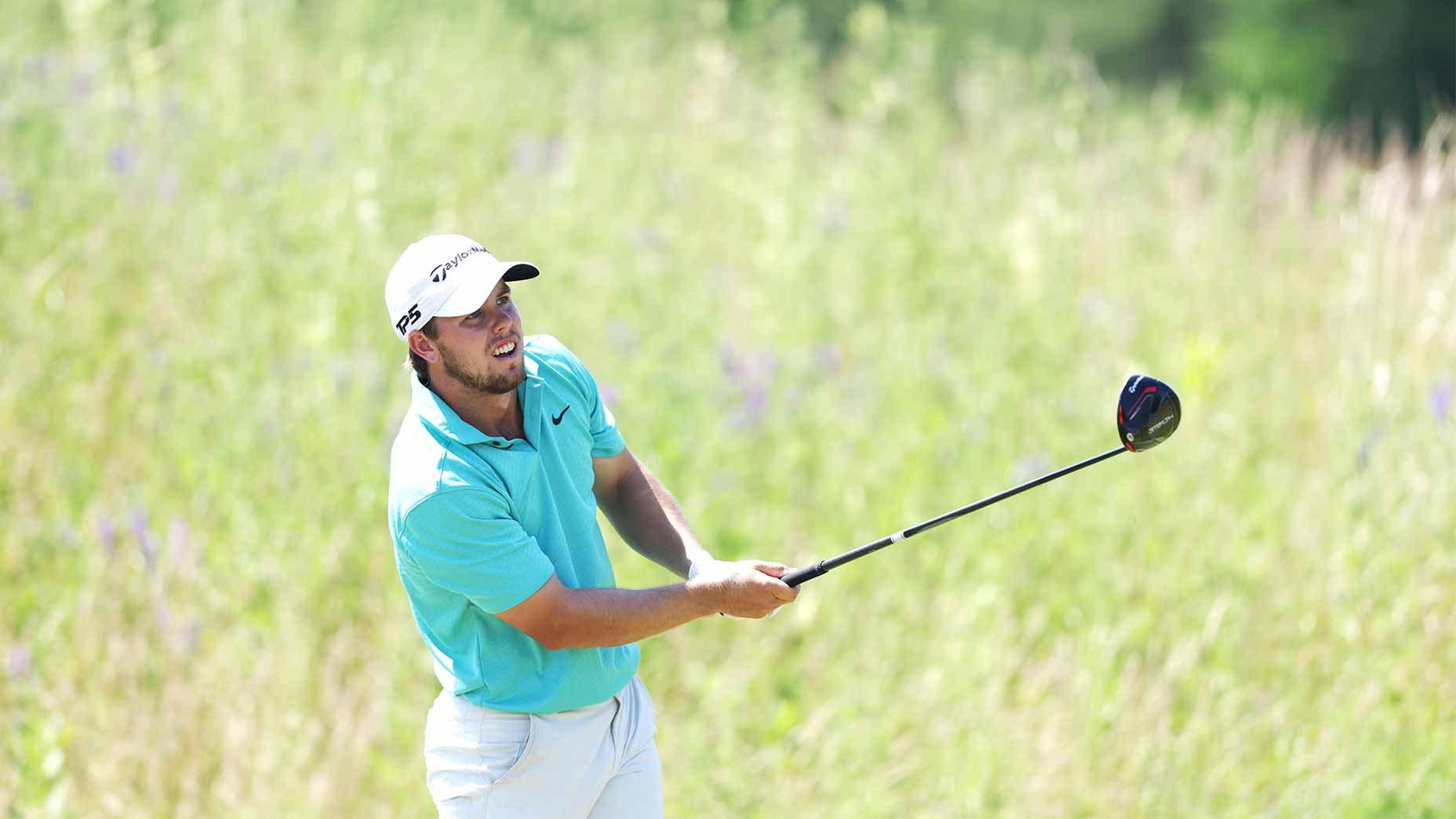 fake images
Some things in life cannot be bought. Like, for example, a PGA Tour membership.
Pierceson Coody knows this reality better than most. He's a superstar in the making, the highest-ranked amateur in the world, the grandson of former Masters champion Charles Coody, and today a minor league grinder fighting for a spot on golf's biggest tour.
Of course, some Professional tour memberships can be purchased. But not the ones Coody has any interest in. Last week, Coody made waves when he announced that he had turned down a multi-million dollar offer from LIV Golf to continue chasing the dream on the PGA Tour and, in the meantime, play on his feeder tour, the Korn Ferry Tour.
"Seeing that kind of money was an amazing moment for me," Coody said. "It was an incredible amount of money, but I love the American tour. I never saw myself as an LIV golfer, but as a PGA Tour golfer."
On Sunday, Coody's vision moved one step closer to reality. The University of Texas graduate won the Live and Work Maine Open, his first pro win in only his third pro start. Coody shot a five-under 66 in his final round to win by five, a total of 72 holes, 20-under, which tore the competition apart in Falmouth.
As with most other stops in the life of a still-fighting professional, which Coody won was ostensibly more important than What won. Particularly considering that for those on the Korn Ferry Tour, winning is the fastest way to PGA Tour status.
"This was just, it's an opportunity to play here," Coody said after the win. "It's an opportunity to go play well, and in the future, it's an opportunity to get my PGA Tour card."
I never saw myself as an LIV golfer, but as a PGA Tour golfer.
Coody's win helped his ranking on the Korn Ferry Tour, which will boost his position in the Korn Ferry Tour Playoffs, helping his odds of winning one of 25 coveted PGA Tour cards available to top finishers. But of course he may not even need to get there. If Coody wins his next start, or wins two more between now and the end of the Korn Ferry Tour season, he gets a rare automatic promotion to the big show.
In any case, it's good news for Pierceson Coody. The long-term goal for which he was willing to give up millions? Well, after Sunday, the future might not be that far off.
"Nope [I can't put it into context.] Finishing first in the PGA Tour University program was a huge goal in itself," said Coody. "The one day I was in Dallas before going to the BMW, I had breakfast with my agent and we talked about how being in the top 75 was the big goal. That's what we wanted, rack up some nice weeks together and see where it takes us. Last week finishing fourth at Wichita gave me a lot of confidence. I definitely felt the momentum from last week."